I've been using List.ly for several years, but this month I sat down and reviewed my current lists, made some new ones and added them to my WordPress website.  I've received some good comments about my lists, so I know they are being seen and used.
What is List.ly
List.ly is a way to aggregate information in a display where viewers of the list can vote on list items and even add items to the list.  While so far my lists generally consist of links to websites, you can also add text, video, audio, profiles and places.  I've found List.ly the easiest way to curate content and include it on my website.
Curate Content?  What Does That Mean?
Any time you sift through a mound of information, selecting a few that are best for a situation and present those to someone you are curating content.  Curating content is the natural way to write blog posts – identify a problem or question and then collect information that defines, answers or provides context for the issue.  Organize the information you collected in a way that makes sense with some explanatory comments from you about why you chose the information and there you have a blog post with curated content.  See "Curating Content for Easy Blog Posts".
Take a look at this example.  A law firm has created a list about traumatic brain injuries.  In this case they have linked the titles of the list to original sources, but wrote a concise summation of the source information so readers can understand the important points quickly.  (Note I'm only showing 3 points to keep the list to a resonable size – you can page and see the additional points]
Oct 21, 2013 - tampabaybraininjuryblog.com -

947

Over the past few years, Traumatic Brain Injuries have become a hotly contested issue in the sports, medical, and legal arenas. As multi-million dollar sports-injury related lawsuits continue to gain attention in the media, medical and legal professionals continue to research how best to diagnose and prevent brain injuries.
Oct 21, 2013 - tampabaybraininjuryblog.com -

967

Traumatic Brain Injuries (TBI) can be caused by a wide range of incidents, such as; car accidents, falls, assaults, and being struck by an object to the skull. The brain is remarkably complex, and what could seem like a simple accident could have long-lasting effects.
Oct 21, 2013 - tampabaybraininjuryblog.com -

1006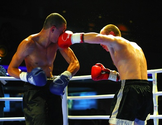 Mild Traumatic Brain Injuries affect your life in many ways, but TBI has also been linked to the death of brain tissue after the initial impact. Dr. Sergei Kirov is a neuroscientist at the Medical College of Georgia Regents University, and his latest work has related to researching the damage that a head injury can cause to the brain in the following hours after the initial impact.
Here is another example, in gallery view.  The list's author curated a list of Hindi Evergreen songs, uploading the video for each song.
Dec 13, 2011 - youtube.com -

445834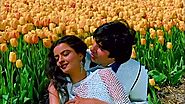 From the movie 'Silsila', starring Amitabh Bachchan, Shashi Kapoor, Jaya Bachchan, Rekha in the lead roles. Directed by Yash Chopra has been composed by Hariprasad Chaurasia and Shiv Kumar Sharma. The song was shot in the Keukenhof tulip gardens in the Netherlands and some parts in Pahalgam.
#amitabh #rekha #kishorekumar #latamangeshkar #silsila
Dec 13, 2011 - youtube.com -

498767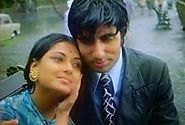 Rim Jhim Gire Saawan...beautiful song by Kishore Kumar and picturised on Amitabh Bachchan and Maushmi Chatterjee
#amitabh #kishorekumar
Mar 26, 2012 - youtube.com -

543721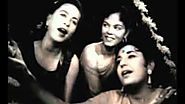 Singer: Lata Mangeshkar
#latamangeshkar #meenakumari
4
Aap ki Ankhon Mein Kuch
Dec 13, 2011 - youtube.com -

518068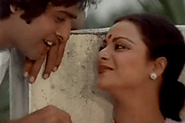 Beautiful song from movie "Ghar"
Singer: Lata Mangeshkar, Kishore Kumar
Music: R D Burman
#rekha #kishorekumar #latamangeshkar
5
Dil Dhoondta Hai Phir Wahi Fursat Ke Raat Din
Feb 18, 2012 - youtube.com -

458694
Movie: Mausam
Singers: Lata Mangeshkar, Bhupinder
#latamangeshkar #Mausam #bhupinder
Dec 16, 2011 - youtube.com -

470693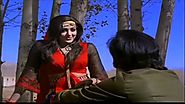 Nice song with Hema Malini and Feroz Khan from Dharmatma
#HemaMalini #mukesh
7
Lootey Koi Man Ka Nagar
Dec 16, 2011 - youtube.com -

436792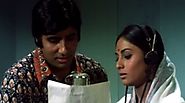 Movie: Abhimaan .
Singer: Manhar Udhas, Lata Mangeshkar
#amitabh #manharudhas #latamangeshkar
8
Dil main tujhe bitha ke
Nov 02, 2012 - youtube.com -

431314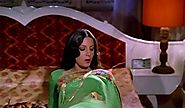 #latamangeshkar #shashikapoor
Promote Yourself with List.ly
In doing the research for this article I found a neat way to promote your own blog articles – create a list on List.ly and add your articles!  To be useful you want to group your articles by content or topic.  For example I could have two lists:  one containing my WordPress articles and one containing my SEO articles.
Curating Content with List.ly
List.ly is easy to use.  I have the Chrome plugin which allows me to add a webpage to a list while browsing.  Embedding on your site is a matter of cutting and pasting code.  If you use WordPress there is a List.ly plugin which formats the list as a part of the post or page.  It is not embedded as an iframe if you use the plugin!    This means that search engines will view the content in the lists.  And let's not forget about List.ly's community.  When you create a list it is viewable by everyone on List.ly unless you explicitly make it private.  This gets more eyes on your list and, hopefully, referrals to your site.
To get the biggest benefit from List.ly you need to spend some time with your list.  This is a "do what I say, not what I do" moment because some of my lists need work.  Here are some tips:
 Give your list a good title.  Just like writing a title for your posts, your list title should be specific, catchy and feature your keyword or key phrase.
Use the description box and write a brief explanation of why you created this list.
Add keyword rich tags.
Edit the titles and descriptions for each item on the list.  Why did you put the item on the list?  Why is it in the position it is in?
Make sure each item has a good image.  You can upload an image if the one that comes up automatically (as they do with URLs) is lousy.
Finally, using the premium service on List.ly allows you to embed lists in different formats.  For most of my lists I prefer a gallery view, but for a how-to list or a list that has a narrative a different layout would be more appropriate.
You can view my lists at List.ly to see how I'm using them.  Are you using List.ly?  Have questions?  Let me know in the comments!
Latest posts by Diane Ensey
(see all)